Zona Tortona was one of the first of the 'pop up' areas to form part of the Fuorisalone: a series of events which happen across Milan at the same time Salone is on at Rho's fairgrounds.
Fuorisalone started spontaneously early in the 1980s as companies working primarily in furnishing and industrial design popped up in abandoned industrial sites to create their own exhibitions while the design world was in Milan for the Fair. Today Fuorisalone features brands from sectors which as automotive, technology, fashion and food, who have the collective aim of aligning themselves with the design world.It's one of the most eclectic destinations during the fair and features big-name productions such as Moooi's The Unexpected Welcome exhibition at Via Savona 56 to student collectives.
Zona Tortona is located between the Porta Genova and Sant'Agostino metro stations, between Via Tortona, Via Savona and the surrounding streets.. Metro station: Porta Genova M2
What we recommend at Zona Tortona
Bars and restaurants in or near Zona Tortona
A charming courtyard where an ancient facade serves as the stage setting for a theatre of design and flavours.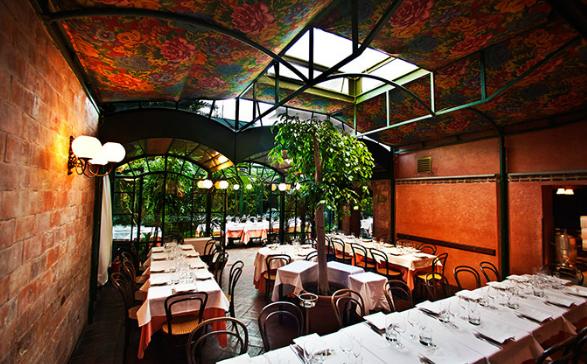 If you are looking for a traditional Italian Milanese meal, then look no further than Osteria Delbinari.